Energy sharing
There are three ways to share energy in Brussels: Peer-to-peer, in the same building or via energy communities
More about energy sharing
Photovoltaic panels
Solar panels are a cost-effective way to produce your own energy. What should you look out for before switching to solar energy?
Read more
Produce your own energy in 10 steps
There are three ways to share energy in Brussels: Peer-to-peer, in the same building or via energy communities
View the 10 steps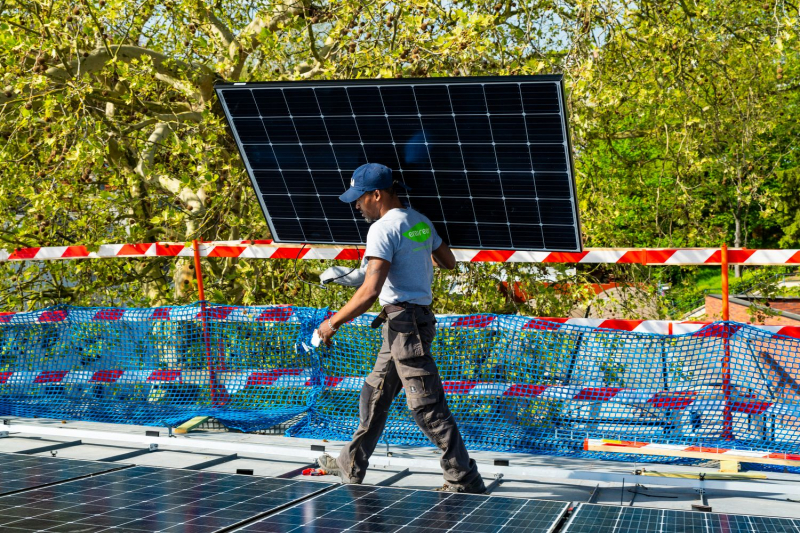 RenoClick project
Did you know that Sibelga, in collaboration with Brussels Environment, installs solar panels on the roofs of many public buildings? In this way, we are contributing to the achievement of the regional climate objectives.
Green certificates
Anyone who produces green energy in Brussels is entitled to green energy certificates. This guarantees a return on your installation within 7 years.
Read more
Technical requirements
Whether you want to install solar panels, a cogeneration plant or a wind turbine. You must always meet a number of technical requirements.
Read more
Green meter readings
Every quarter, you can send us your green meter readings. This way, you can be entitled to green certificates.
To Greenmeter.sibelga.be
Energuide.be
Energuide was created by Sibelga to provide Brussels residents with an answer to all their energy questions.