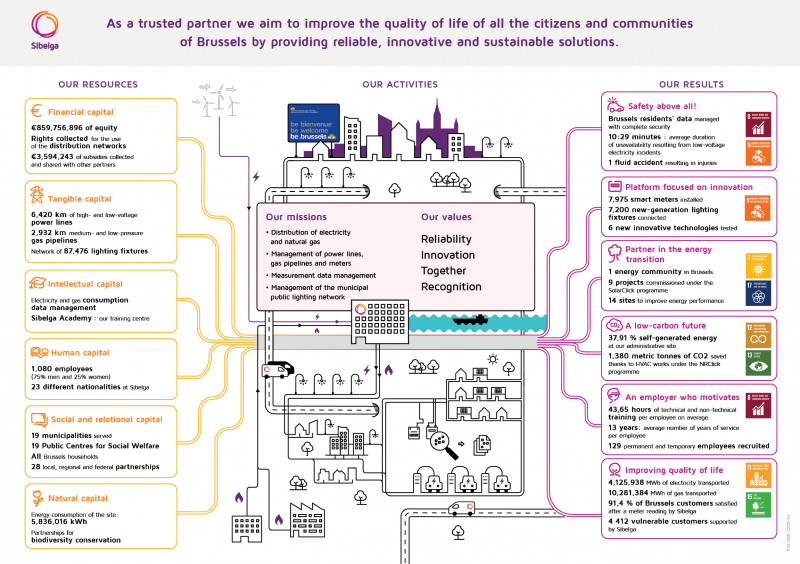 Our value creation model
How does Sibelga create value for Brussels?
In addition to managing the gas and electricity distribution networks and public lighting in Brussels, Sibelga takes its role in society very seriously. It is a real driver for a fast and inclusive energy transition in Brussels. This value creation model illustrates how Sibelga uses its resources responsibly and professionally to generate a positive impact for the city and its inhabitants. It is therefore working for the whole community.
Our 6 commitments
Our mission as a company is clear: Sibelga wants to be a trusted partner that improves the quality of life of all the inhabitants and communities of Brussels by offering reliable, innovative and sustainable solutions. This translates into 6 commitments.