Why are there works in my street?
Repairs following a fault, modernisation of installations, connection, etc. There can be numerous reasons.
Types of works
Are works planned in my street in the near future?
If works are planned in your street, you will receive a letter 15 days prior to the start of the works.
Communication about works sites
Satisfaction survey
We want to continuously improve your experience regarding our energy yards in the street. Therefore, please fill in the following questionnaire, it only takes a few minutes. Thank you in advance.
To the survey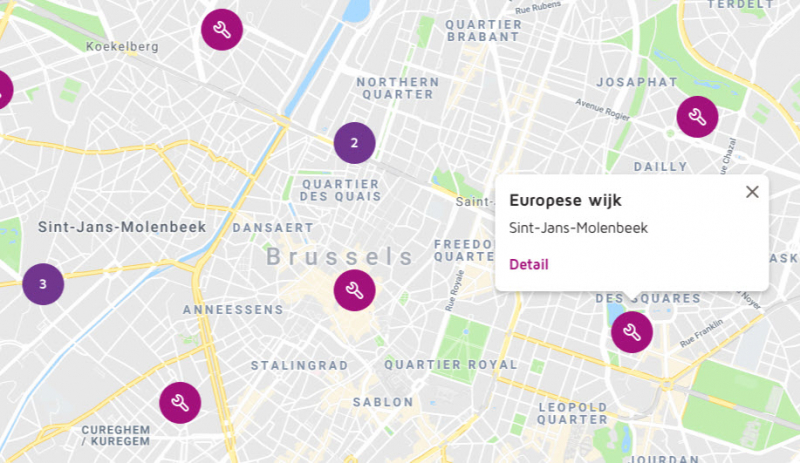 Our biggest construction sites
Every year, we carry out thousands of construction sites. Here is the list of the most impactful construction sites in Brussels.
Our works site mediator
Our works site mediator is present on works sites that impact businesses, schools, nurseries, hotels, consulates, etc.
Read more
Coordination of works
In Brussels, coordination has been put in place to minimise inconvenience and to manage works sites efficiently.
Read more
Coupures planifiées
Lors de nos chantiers, nous devons parfois couper l'électricité ou l'arrivée du gaz. Retrouvez dans notre liste les dates des coupures planifiées.
Retrouvez les coupures planifiées