Conversion of 500,000 brussels households to rich gas: let's go!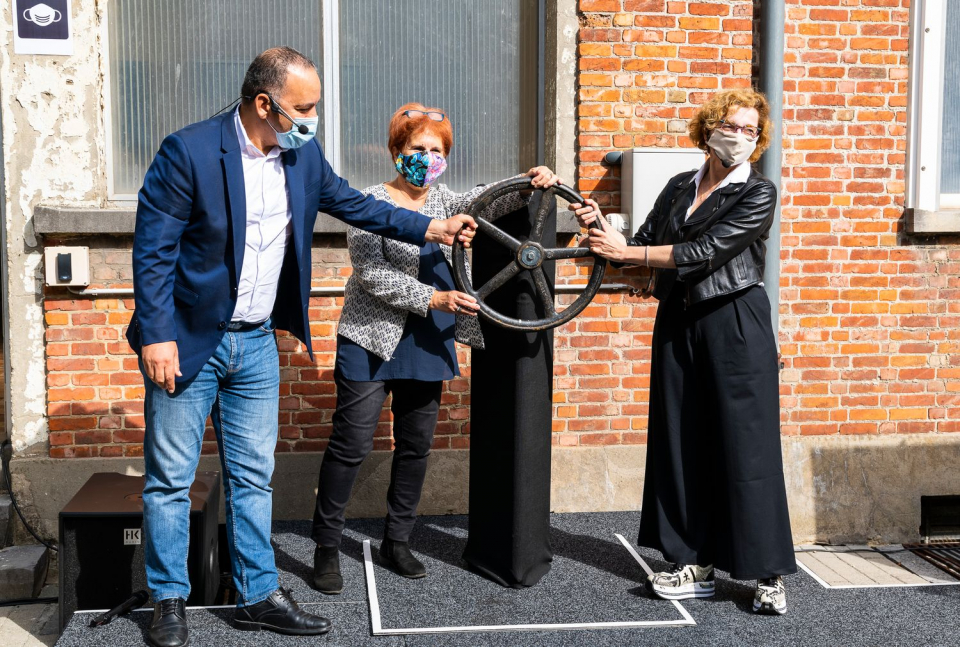 Brussels, 1 September 2020 - This Tuesday, a press conference will mark the start of the conversion from lean gas to rich gas in the municipalities of Koekelberg, Berchem-Sainte-Agathe and Molenbeek-Saint-Jean.
FIRST SUCCESSFUL CONVERSION WAVE
On Tuesday 1 September, almost 51,000 customers from the municipalities of Koekelberg, Berchem-Sainte-Agathe and Molenbeek-Saint-Jean were successfully converted to rich gas. This is a transition to another type of natural gas, allowing all users to converge their energy supply in the Brussels-Capital Region.
Which municipalities will be next?
On the basis of a timetable agreed at federal level, the Brussels-Capital Region has been divided into three zones which will be successively converted to rich gas between now and 2022:
2020: Koekelberg, Berchem-Sainte-Agathe and Molenbeek-Saint-Jean;
2021: Jette, Ganshoren, Laeken, Neder-over-Heembeek, Haren, Schaerbeek, Saint-Josse-ten-Node, Evere, Anderlecht, Saint-Gilles and Brussels;
2022: Forest, Uccle, Ixelles, Etterbeek, Auderghem, Watermael-Boitsfort, Woluwe-Saint-Pierre and Woluwe-Saint-Lambert.
Sibelga accompanies the people of brussels in their endeavours
Every inhabitant of Brussels will receive, at the latest 24 months before the date of conversion of their municipality, a communication from Sibelga inviting them to have the accounts of their gas appliances checked. Thereafter, a reminder will be sent to each citizen three to four months before the deadline. This support allows users to prepare for the conversion by ensuring that all necessary actions have been taken.
"This first wave of conversion is an important step and follows substantial work done by the regional authorities to make this transition to rich gas possible – at no extra cost to the people of Brussels. This transition will ensure continuity of supply to the Region, particularly in view of the decision by the Netherlands to gradually reduce its gas exports. This conversion is also an opportunity to raise awareness among the people of Brussels about maintaining and modernising their heating appliances. If this modernisation of heating equipment allows us to reduce the Region's greenhouse gas emissions and thus move towards our climate objectives, the best energy remains the energy we do not consume. This is why we are doing everything possible to develop an intensive programme of building energy improvements through the regional renovation strategy, by increasing assistance and the necessary support. "
"This transition to a new source of energy is essential because it ensures the security of supply as well as the energy supply of more than 500,000 Brussels residents. Since the start in 2015, Sibelga's teams have been working hard to prepare the distribution network, meet the deadlines and limit, as much as possible, the nuisance for local residents and road users. In addition, Sibelga, in collaboration with Bruxelles Environnement, has deployed numerous information campaigns aimed at citizens as well as public and social actors in order to accompany them, step by step, in their efforts"
Why this change?
The Brussels-Capital Region is currently supplied with lean gas from the north of the Netherlands. As a result of the decline in its gas reserves, the Dutch government has decided to gradually reduce exports of lean gas from 2024 onwards, until exports are permanently halted by 2030.
ARE ALL APPLIANCES COMPATIBLE WITH RICH GAS?
98% of the units are ready for conversion to rich gas with or without pre and/or post conversion adjustments. Indeed, the appliances sold in Belgium since 1978 are adapted to both types of gas (lean and rich). The difference between these two gases lies in their calorific value: for the same amount of gas burned, lean gas generates less heat than rich gas.
Appliances installed before 1978 or purchased abroad are not compatible with rich gas and will have to be replaced.
For more information on the replacement premiums for boilers purchased before 2000, go to prime.gas.be
HOW MUCH WILL THIS COST THE CONSUMER AND WHAT STEPS SHOULD BE TAKEN?
Good news: the conversion of the distribution network by Sibelga will not generate any surcharges or specific levies on gas tariffs.
What to do as a consumer? Have the compatibility of appliances checked as part of the mandatory periodic inspection of boilers and water heaters. Coupled with the periodic inspection, the verification by an authorized technician should not generate any additional costs for the user.
A regional bonus is available to help vulnerable households to carry out the periodic inspection. This premium is in addition to the other "energy" premiums offered by Bruxelles Environnement.
WHY IS THIS AUDIT NECESSARY?
An appliance that is not compatible with or not properly adjusted to rich gas will not operate optimally. It could therefore consume more gas, deteriorat