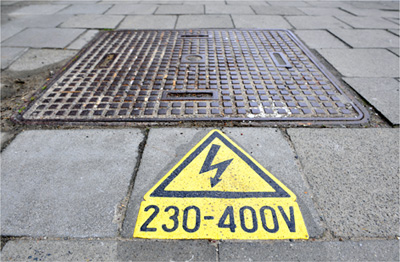 Conspicuous signs have appeared here and there on footpaths since the month of September. Admittedly, they catch the eye, and that's precisely the intention…
Sibelga has introduced these new regulatory signs to indicate the exact position and voltage of the underground electricity cabins.
The aim is to make it easier to carry out technical tasks, but also to avoid problems when working on the road network.