From 17 July to 22 August, the Foire du Midi funfair in Brussels is taking its station between the porte de Halle and the porte d'Anderlecht. The fair is celebrating its 130th anniversary this year! As usual, it will provide a mix of traditional rides and the very latest attractions.
Did you know that the fairground people receive their electricity supply through Sibelga? It took our technicians no less than two weeks to install the temporary electrical enclosures required. They are powered from the ten low-voltage cabinets spread along the 1.7-kilometre-long fairground via supply units already in place.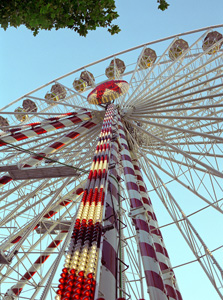 What is more, the fair forms the background of our jobsite, www.sibelga.be/jobs and our job vacancies on Stepstone at the moment.
So perhaps you will think of us a little when you are in the midst of an exhilarating ride or enjoying the music, the lights and the 'smoutebollen' (kind of Belgian doughnut)?