Gas has changed in Brussels! Between 2020 and 2022, all households in Brussels switched from lean gas to rich gas. A transition that will help to diversify the Brussels region's natural gas supply sources.
It will have taken Sibelga just 3 years to convert the entire territory of the Brussels-Capital Region to rich gas. To ensure a successful transition, Sibelga has rolled out a number of information campaigns aimed at the general public and government and social players. The public were also informed by post or e-mail 24 months and then 3 months before the conversion date.
A 3-stage conversion
To carry out this vast project, the Brussels-Capital Region was divided into 3 zones. Each year, a zone was converted to rich gas. At the end of 2022, the remaining municipalities, namely Forest, Uccle, Ixelles, Etterbeek, Auderghem, Watermael-Boitsfort, Woluwe-Saint-Pierre and Woluwe-Saint-Lambert, successfully switched to rich gas.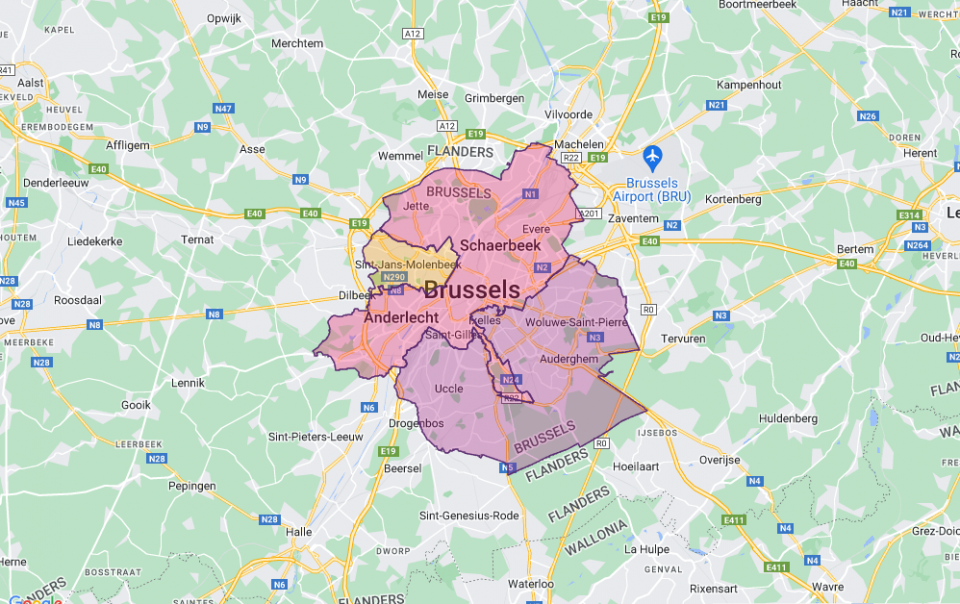 A necessary change
Until 2020, the Brussels-Capital Region was mainly supplied with lean gas from the north of the Netherlands. In October 2023, the Dutch authorities stopped their exports of lean gas. It was therefore necessary to turn to other sources of supply such as Norway, Algeria, Germany, the UK or even Qatar, which produce rich gas.
Zero impact on bills
On the whole, this makes no difference to your gas bill. Because rich gas has a higher calorific value, it generates more heat per m³. However, the amount you pay is calculated on the energy consumed (indicated in kWh) and not on the volume of gas (indicated in m³). In the end, you pay the same energy cost per kWh. The supply of rich gas therefore has no impact on your bill.
A majority of compatible appliances
The majority of appliances in Brussels were conversion-ready. Around 20% of compatible appliances required adjustment. Only the oldest appliances or those bought abroad had to be replaced because they were not compatible with rich gas, which was the case for 2% of appliances.
What if I haven't had my appliances checked?
Your appliances could therefore consume more gas, deteriorate faster or present safety problems, such as emitting more CO. It is therefore important to check the compatibility of your gas appliances.
How do I know if my appliances are compatible?
All appliances sold in Belgium since 1978 are compatible with both types of gas, although they may require adjustment. This adjustment can be carried out as part of your boiler's or water heater's compulsory regular maintenance.
Who can carry out this check?
Only an authorised technician can adjust your appliance:
either a technician approved by the Brussels-Capital Region as part of the mandatory regular inspection of boilers (GI or GII technician);
or a technician working for the manufacturer of your appliance;
or a technician working for the manufacturer's official distributor.
Which appliances are affected?
All appliances that run on natural gas:
boilers;
large and small water heaters;
cookers and hobs;
stoves;
convection heaters;
decorative open fires.
Good to know
A regional subsidy is available to help disadvantaged households carry out the mandatory regular inspection. Find out more by visiting the Brussels Environment website.